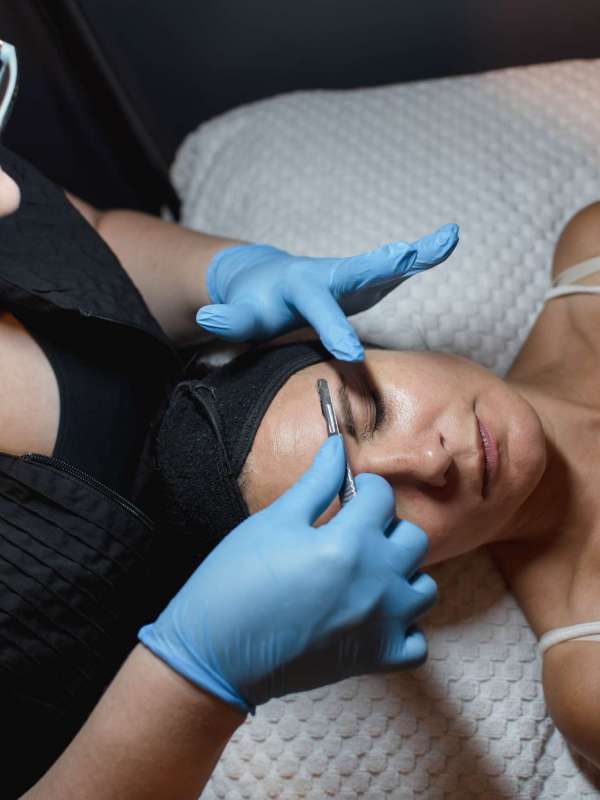 Facials with Results
Put your trust in the hands of your skincare expert and enjoy the experience. This clinical facial consists of a thorough analysis of lifestyle, diet, skin, and treatment is formulated based on immediate needs. Elements can include dermaplaning, targeted serums, peels, microdermabrasion, LED therapy, microcurrent, radio frequency, lymphatic facial cupping drainage massage, high frequency, collagen and/or 24 karat gold mask(s).
This is a 100% completely customizable experience, whether you are looking to be red Carpet ready, postpartum rebalancing, acne fighting, or reducing pigmentation. My treatments will be able to cover all of your needs to ensure healthy, youthful skin for years to come.
60 mins $175
Stay Well
Self. Health. Wellness. Beauty.
Begin your new journey of health and wellness
Contraindications:
* Light therapy cannot be used on those who have epilepsy and those on photosensitizing medications.
*If you are planning to wear an N95 mask after for a long period, we recommend you avoid this facial.
* Accutane or other medications as such
* Certain Antibiotics
* Retinol, Retinoids or Vitamin A
* Cold sores
* Infections on the face that could be transferred to our therapists
* If you have just undergone any type of Ablative laser treatments
*The use of isotretinoin (Accutane) in the past 6 to 12 months
*Use of prescription topical keratolytics in the past 6 days (Retin A, Renova, Azelex, Tazorac, Differin etc.)
*Sunburn or active facial rashes