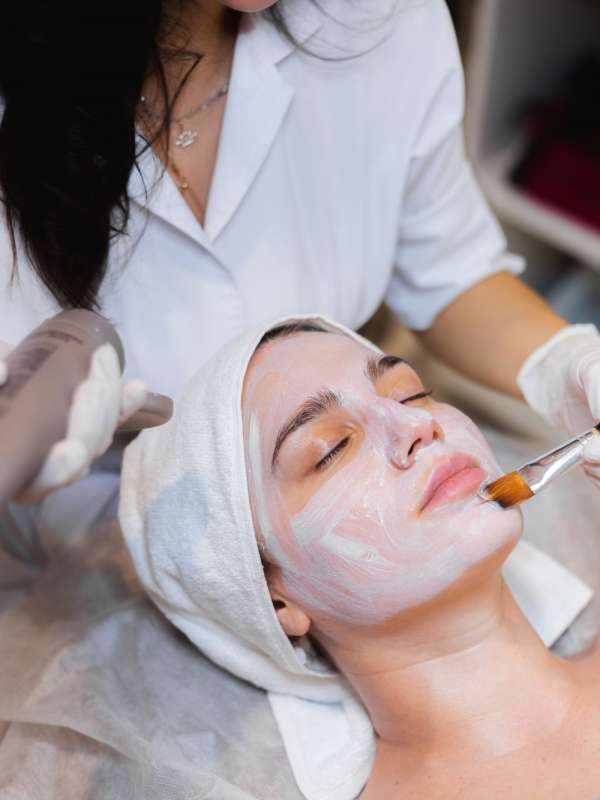 Facials with Results
Put your trust in the hands of your skincare expert and enjoy the experience. This clinical facial consists of a thorough analysis of lifestyle, diet, skin, and treatment is formulated based on immediate needs. Elements can include dermaplaning, targeted serums, peels, microdermabrasion, LED therapy, microcurrent, radio frequency, lymphatic facial cupping drainage massage, high frequency, collagen and/or 24 karat gold mask(s).
This is a 100% completely customizable experience, whether you are looking to be red Carpet ready, postpartum rebalancing, acne fighting, or reducing pigmentation. My treatments will be able to cover all of your needs to ensure healthy, youthful skin for years to come.
60 mins $175
75 mins $190
Stay Well
Self. Health. Wellness. Beauty.
Begin your new journey of health and wellness
Fire & Ice Treatment
A Fire & Ice Facial gently resurfaces the skin, reducing fine lines and wrinkles while smoothing, softening, and encouraging cellular renewal. Fire and Ice Facial is designed to rapidly (and safely) resurface and rejuvenate the skin. With regular treatments it aims to reduce the appearance of fine lines and wrinkles and reduce dark spots and hyperpigmentation, making this the ideal facial for blemish-prone skin types. It's excellent for all skin types and ages and results in a complexion that is dramatically refined, with no downtime or peeling.
iS Clinical's Intensive Resurfacing Masque is an exfoliating treatment made with botanical acids, retinol, and niacin, along with antioxidants and kaolin clay, meant to instantly smooth and brighten the skin. This is the "fire" part of the facial.
Rejuvenating Masque contains the hydrating ingredients like aloe vera, rosemary extract, green tea extract, and hyaluronic acid. Great for soothing redness and irritation, which makes it a perfect treatment after lasers or on sunburned skin.
60mins
Price: $125
Microcurrent add on: $50
Contraindications:
* Light therapy cannot be used on those who have epilepsy and those on photosensitizing medications.
*If you are planning to wear an N95 mask after for a long period, we recommend you avoid this facial.
* Accutane or other medications as such
* Certain Antibiotics
* Retinol, Retinoids or Vitamin A
* Cold sores
* Infections on the face that could be transferred to our therapists
* If you have just undergone any type of Ablative laser treatments
*The use of isotretinoin (Accutane) in the past 6 to 12 months
*Use of prescription topical keratolytics in the past 6 days (Retin A, Renova, Azelex, Tazorac, Differin etc.)
*Sunburn or active facial rashes