What is an Aesthetician
Do I really need a facial?
My standard of care for facial regimens is more about the health and maintenance of your skin than it is about pampering. Regular facial treatments help stimulate your skin, reduce dead skin build up, increase circulation, and slow down premature aging. The treatments also help improve skin conditions such as alleviating acne, blotchiness, and rosacea as well as prevent wrinkles. Our licensed aesthetician is certified and experienced with advanced treatment techniques to help you achieve a noticeable youthful radiance.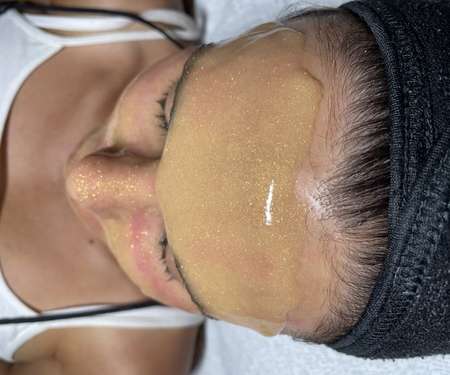 What types of skincare products are used during my facial?
I believe in using advanced skin care products to deliver effective treatments to my clients. As your licensed aesthetician, I use a combination of many different skincare lines but two of my main lines are: iS Clinical, and Rejudicare Skincare products during the facial treatments. The products are medical grade skin care that are backed by science indicating to effectively treat skin concerns such as pigmentation, acne and wrinkles. Product ingredients typically used during the facials include Vitamin C, Hyaluronic, Stem Cell, Salicylic Acid, Glycolic, and more. During our consultation, I will help you discover and find out which skin care products and ingredients can help you reveal your glow.
Why do I need an esthetician?
An esthetician is a licensed, certified skin care specialist, and you would go to them for your skin the same reason you would go to a dentist for regular check-ups. Your skin is your largest organ, a barrier between you and the outside world, and you need to maintain it so it can protect you from all the harmful toxins that it encounters daily.
I am equipped with the knowledge, treatments, and technology for all your skincare questions and needs, both short term and long term. While helping address your skin concerns and provide you with improvements starting from your initial set of treatments, more long-term maintenance will be required to work gradually towards more progressive results for your skin.
Along the way, your skin will continue to rejuvenate and improve when coupled with at-home maintenance as prescribed by myself as your clinical aesthetician.
What should I expect from my first facial?
Arrive early. Let me know of any allergies you may have and medicines, especially topicals, you're currently taking. I will evaluate and create a treatment plan based on your unique skin palette and sensitivity.
Medical grade facial treatment and chemical peels are recommended to lift dead skin and enhance your results. Within my studio, I offer a range of peels from light tiers such as AFA, lactic and glycolic up to strong tiers such as TCA peels. These medical grade peels help reveal brighter, healthier skin.
Typically, facials are recommended monthly but will vary with skin conditions such as acne and compromised skin from post procedures. Each appointment time ranges between 30 minutes to 75 minutes depending on the type of treatment. Consultations are complementary and we can discuss all aspects for the facial routine best suited for your individualized needs.
Call today for a consultation today!
Stay well,
Allyson LE, COE, CLT
Clinical Aesthetician